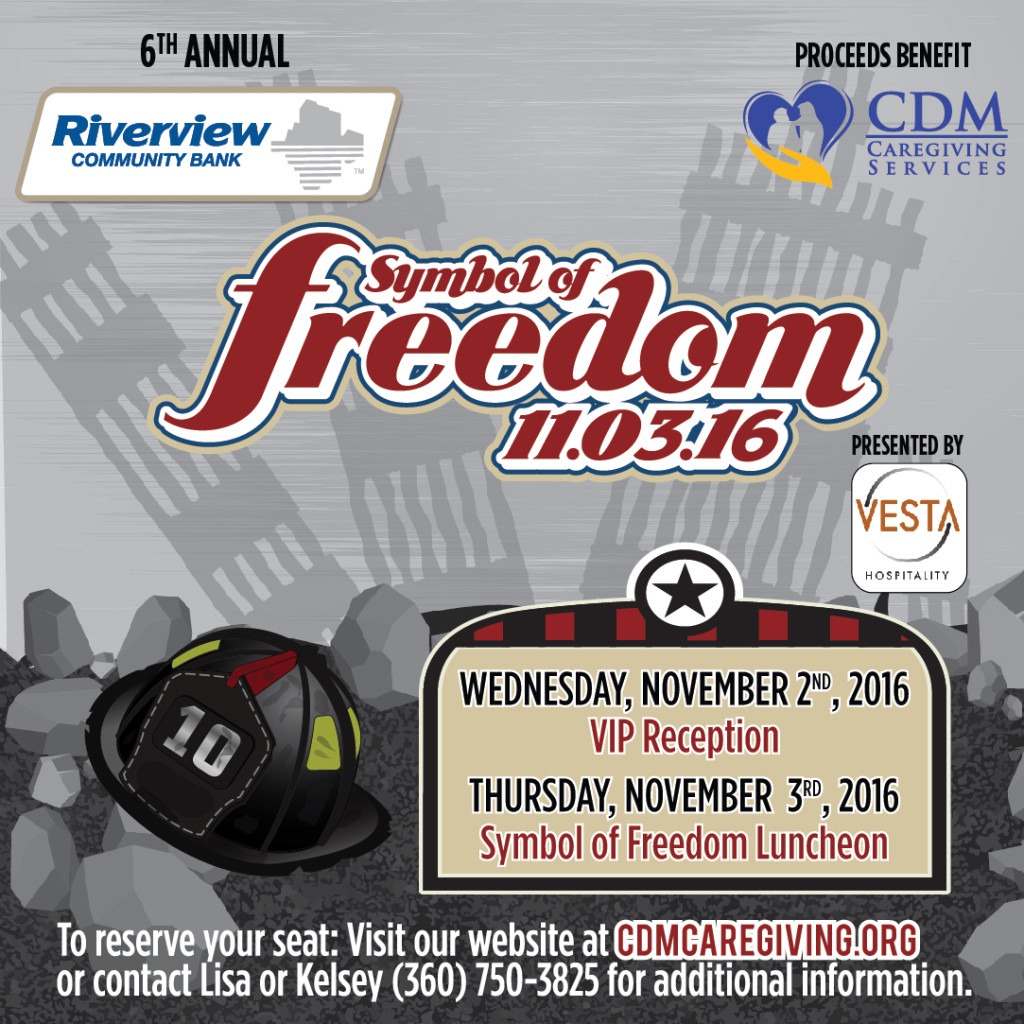 Meet 2016 "Symbol of Freedom" Special Guest – Retired Lieutenant Joe Torrillo!
The Symbol of Freedom event is a two event series, designed to elevate knowledge of CDM Caregiving Services, a local non-profit organization that has been doing business in Southwest Washington for over 35 years.
These events are centered around Veterans Day to provide a great opportunity to recognize and honor our local veterans. Our special guest speaker this year is Joe Torrillo, a retired Lieutenant with the NYC Fire Department and survivor "Twin Towers" World Trade Center September 11, 2001.
---
The VIP event at 6:30PM on November 2nd is a more intimate gathering with Joe Torrillo at the Artillery Barracks on the Fort Vancouver National Site and offers an opportunity to personally meet our special guest Joe Torrillo. The ability to have a quick chat, photo or autograph with Mr. Torrillo will be available.  This event has limited space and tickets sell out quickly.
VIP Reception
November 2nd Artillery Barracks 6:30PM

---
The luncheon on November 3rd will served at the Vancouver Hilton and will feature motivational words from Mr. Torrillo on the perseverance and obstacles overcome while fighting to survive a horrific, life changing, Worldwide tragedy, and life thereafter. Seating begins at 11:00AM.
Symbol of Freedom Luncheon Event
November 3rd at The Hilton Vancouver 11:00AM
November 2 and November 3, VIP Package (Both Events)
CDM holds strong to their commitment to the community by providing services fulfilling their mission of keeping the elderly and disabled in their own home for as long as possible, this includes many Veterans as well as others of all ages.
For any questions please contact Lisa Capeloto or Kelsey Castrey at (360) 750-3825